Providing high-quality surgical care in a stress-free and relaxing environment.
Our Doctors provide excellent surgical care for your cats and dogs. Using our extensive expertise and effective patient monitoring, we will make you feel confident about leaving your pet here. Our surgical services include, spaying and neutering, soft tissue surgery, exploratory surgery, and emergency surgery.
We routinely use our ECG cardiac monitor, capnograph, and pulse-oximeter, as well as a technician who stays in the surgery suite, to make sure your pet is safe during the procedure. If you have any questions, we will gladly answer them to help keep you stress free.
Our elective surgery days are Tuesdays and Thursdays.
Find out more about the surgical procedures we offer below: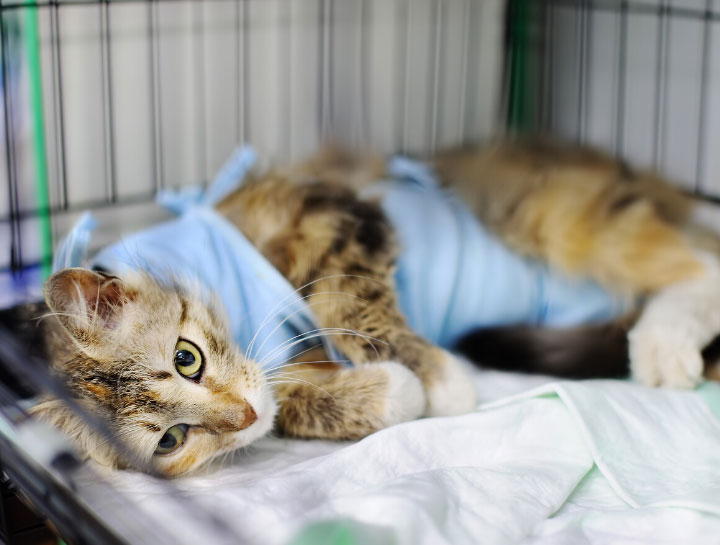 Help your pet live a long, healthy life.
Surgery on eyes, ears, and other soft tissue areas.
Non-invasive surgery to freeze and kill pet skin disorders.